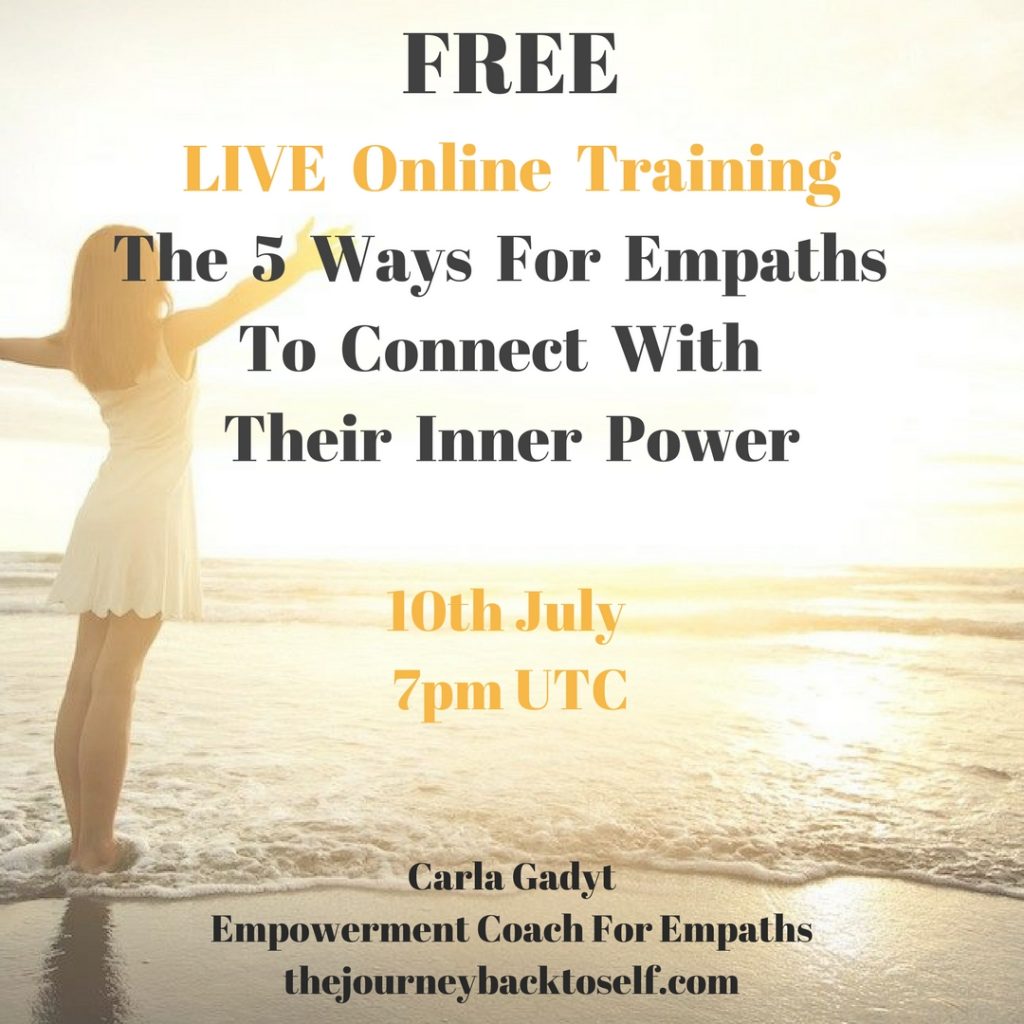 ---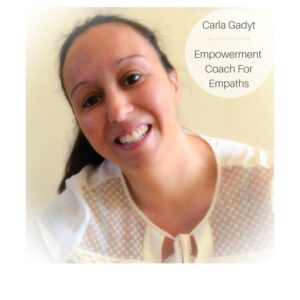 Are you an Empath feeling exhausted and tired of feeling exhausted all the time?
Do you wish to connect with your inner power and stop taking in the pains and negative emotions of everyone around you?
Do you want to start creating and living the happy life you deserve?
Then this training is for you.
On the 10th July at 7pm UTC I'll do a LIVE online training where I'll tell you the 5 ways for you to connect with you inner power and stay in that place!
After this training, you will:
Know how to connect with your inner power
Stop taking in the negativity of others all the time
Focus on your well-being
Know how to release limiting beliefs around being an Empath and self-worth
I've been in this journey myself for many years, having got to a point where I am grounded and see being an Empath as a true blessing.
I even feel now energised by working and interacting with other people!
And I am committed to help other Empaths get to that point too, because not only it is totally possible, but because YOU DESERVE it!
During the training you'll also have the opportunity to ask me questions and I'll respond LIVE.
If this resonates with you and you are ready to get out of a place of exhaustion and step into a higher vibration in your life, please fill in the form below.
You'll afterwards receive the details for the training in your email inbox.