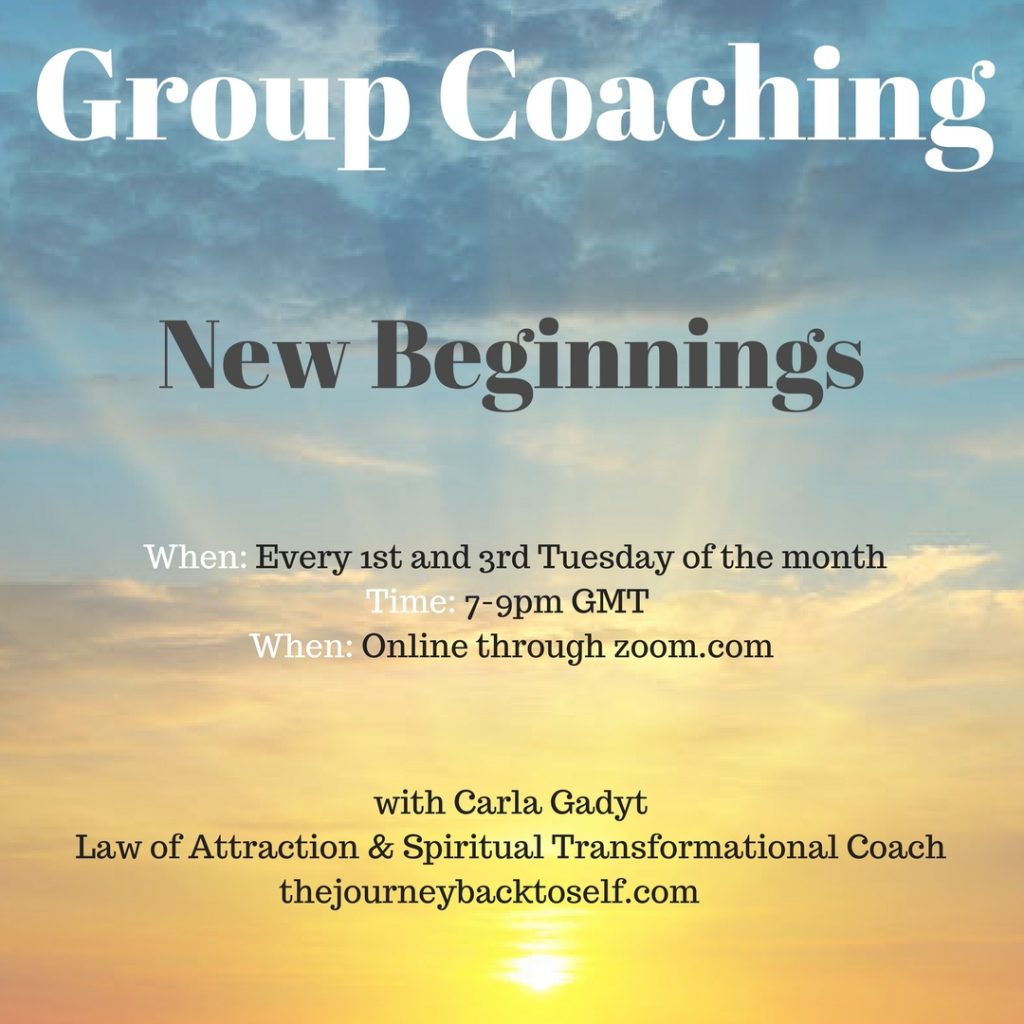 ---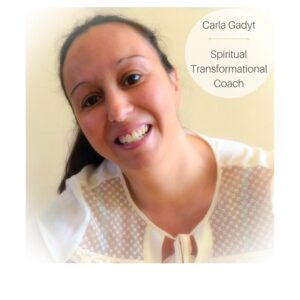 Hi, and welcome!
I am Carla Gadyt, Law of Attraction & Spiritual Transformational Coach
I am starting an online group coaching on the 4th July for everyone that feels they are going through a major life changing period or awakening and need a supportive group with positive energy and also with coaching included.
So, this group coaching will be a safe space for everyone to feel welcome and be themselves. You can share everything you feel, ask for advice and guidance and just be in this circle of a higher vibration that will have a positive impact in your life.
So many of us are going through major life changes and feel no one understands them or they have no one to talk to or ask for support and guidance. That is precisely the reason why I wanted to start this group.
On each session you can tell me what's going on with you, ask me questions or advice and I'll coach you and guide you on the spot.
I wish it to become a community of like-minded people where everyone has the intention of raising their vibration and creating an amazing life and where we all can benefit from the positive energy that will be created.
---
When: Every 1st and 3rd Tuesday of the month (2x per month)
Time: 7-9pm GMT
Where: We'll use zoom.com for our sessions
Price: $300 per month: minimum of 3 months enrolment
Participants: There is a limit of maximum 6 participants on this group coaching so everyone can benefit from the sessions
---
If this resonates with you and you would like to participate, please enrol now by clicking below.
If you wish to talk to me first and know more about this group coaching, please click here to book here a 1h free session with me.