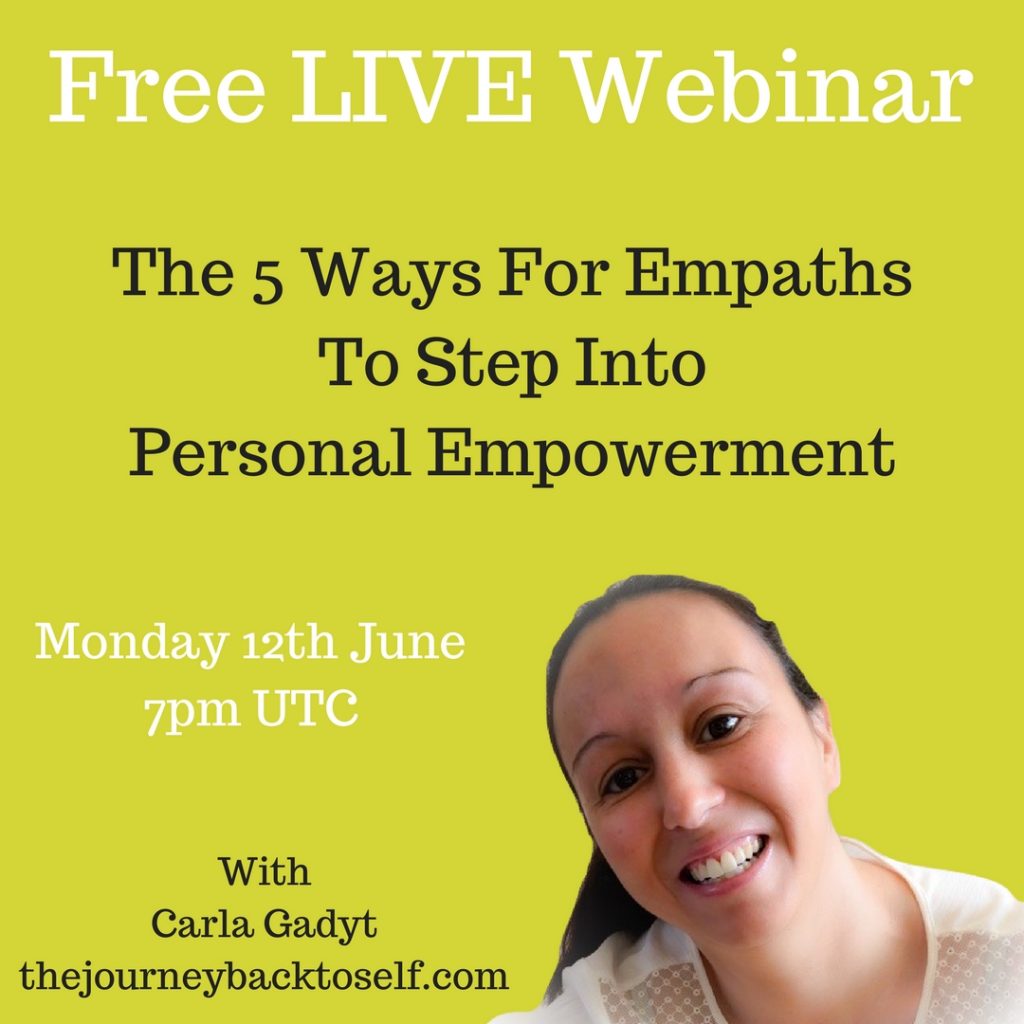 ---
If you are an Empath who feels exhausted and constantly giving your power away in everyday situations and you know what life is so much more than that, this free webinar is for you.
In this live webinar, I'll talk about the 5 ways for you as an Empath to step into your personal empowerment and own that space fully – life-changing stuff!
These are the 5 key aspects I also cover in my 1:1 coaching with my clients, that raise their vibration into a complete different place.
The way we act everyday needs to be in alignment with the life and the things we wish to create and manifest.
But, very often, due to how we feel about ourselves and our limiting beliefs, we easily give our power away and choose to do things that we don't like or want and are not aligned with who we truly are.
You'll know how to step into your personal empowerment, making being an Empath a true gift.
In this free webinar you'll learn:
How to connect with your true self
How to set up boundaries and focus on your well-being
How to get rid of protective bubbles and shields – for good
How to create the amazing life you deserve
This webinar is for you if:
You are ready to take ownership of your well-being at all times
You are ready to step fully into your personal empowerment
You are ready to do the inner work needed – including facing uncomfortable emotions
You know and accept that you are the co-creator of your life
You'll also have the opportunity to ask me specific questions at the second part of the webinar.
If this resonates with you, I would love to see you there!
When: Monday 12th June at 7pm UTC – 1 hour
To book your spot, please fill in the form below. You'll then receive an email with information and the link to the webinar:
---