Hi gorgeous abundant being!
Are you ready to create and live your best AMAZING life you deserve? I think so!
Living your best life is your birth right. Unapologetically.
So, if you feel it's time to let go of all that is holding you back (as in limiting beliefs and old low vibrational patterns), we can work together in a joyful and uplifting way.
I can help taking you from where you are now, to a whole new you and into a higher vibrational place where you are the creator of everything you desire.
Because that's exactly what I did for myself.
THINK ABOUT YOURSELF AS:

 Abundant at all levels and Joyful

 Manifesting people and situations that are fully aligned with who you are

 Never worrying again about lack of money, lack of love, lack of anything!

 Constantly clear and inspired

 Living your purpose and feeling fulfilled
Are you ready to become the best version of YOU?
This is not about becoming someone else. This is about peeling all the layers of who you are not, and revealing who you truly are at the soul level.
This is about loving yourself fiercely, unconditionally, unapologetically, and learning to only accept the best at all levels. so the Universe will only bring you the best in return.
WHO THIS IS FOR:

 You know you are destined to a lot more than you have in your reality right now.

 You are ready to take full responsibility for your life and everything you create.

 You are committed to do the deep work we're going to do together.

 You are ready to face your fears, your limiting beliefs, and be 100% honest and open with yourself and with me.

 You truly want to live your best life and know you fully deserve it.

 You are not looking for me to do the work for you or to "save" you. You know the work is from within and the coach is holding the space to take you there faster.
WHO THIS IS NOT FOR:

People who are sceptical and do not believe in the Law of Attraction.

People who are in total fear of facing their bullshit and limiting beliefs.

 People who are stuck in a victim mode mindset.

People who are looking for a coach to save them (no one in the whole wide world can do that for you).
HOW IT WORKS:
This is a 2 month coaching programme.
You'll get:

 Four 1 hour coaching sessions with me on Skype/Zoom every month (one every two weeks, 4 sessions in total).

 One coaching recorded video every other day focusing on a specific topic, together with exercises (3 videos per week, 24 videos in total).
And bonus:

 The eBook "21 Days Law of Attraction Vibrational Alignment".
ABOUT CARLA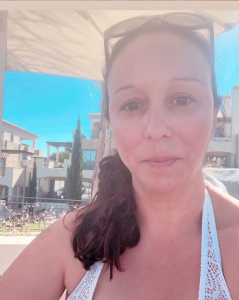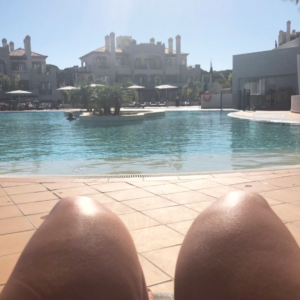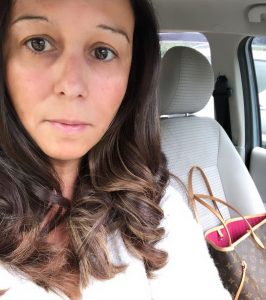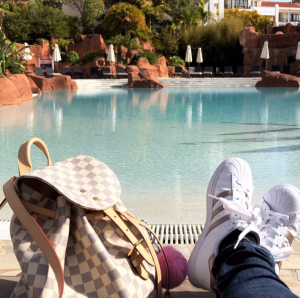 Hi gorgeous!
I'm so excited about this coaching programme! It is my intention to help you grow and create the life you envision for yourself.
I feel like I have lived two different lives in just one.
The first part of my life was most of the time out of alignment with who I truly am, following limiting beliefs and trying to "fit the mould".
I was in many challenging relationships, jobs, and life situations that hold a mirror for me to go inside and do my inner work.
Until the day I decided that's not how I want my life to be. And I decided to face myself and evolve.
Today I live my life on my own terms, focused on joy and being of service.
I'm committed to use my unique gifts and to enjoy every single magical day, full of what and whom I love.
I was able to create a successful business, live in my dream house, travel to where I want when I want, and most importantly, give to my daughter the life she deserves too.
The Law of Attraction has changed my life. And it can change yours too.
ARE YOU READY?
Every month I open limited spaces for 1:1 coaching.
I prefer to work with less clients and hold space completely for each one, so you can have the best of me.
This month of July there are 3 spaces available.
You have two payment options:
Pay in Full with a Discounted Rate
or
3 Installments: You are required to pay a deposit to secure your space, a second instalment after 30 days (at the end of the first month of coaching and a third instalment after another 30 days (at the end of the programme in the second month).
After payment I'll send you an email with all the info you need and a link to my calendar to book your first session.
To sign up, click below in your option: