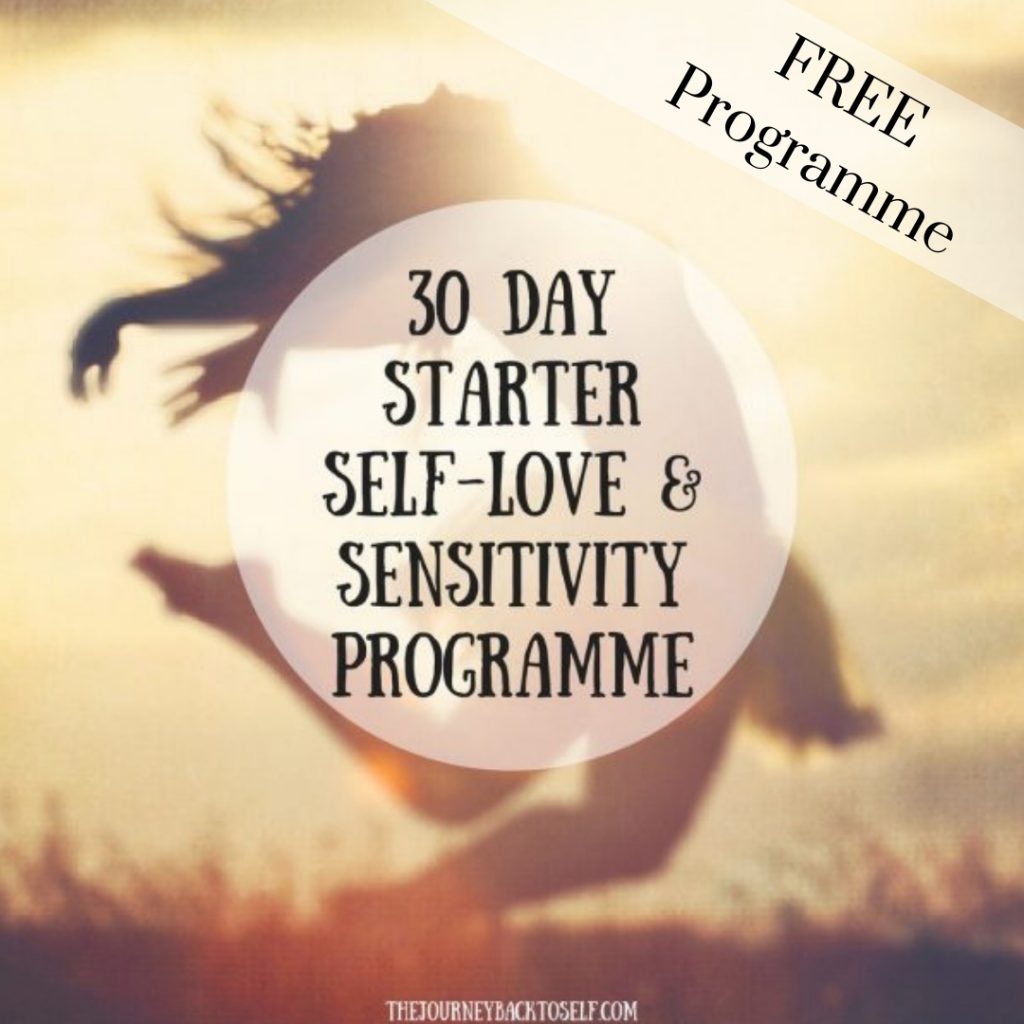 ---
Do you feel exhausted and drained every day and with this constant feeling you are missing out on life?
You know you are a sensitive person but don't know exactly how to deal with your sensitivity on a daily basis?
I've created this FREE 30 day self-love & sensitivity programme to address that exactly.
It is a starter programme and it will help you start your journey of self-discovery and healing in a lighter way.
---
In this programme:
For 30 days, you'll get a daily email that will inspire you to love and accept yourself in a new way
These are not abstract inspirational emails. Although they will definitely inspire you, they will also connect you with your inner truth and they come with practical tips and exercises that you can apply.
At the end of the 30 days you'll receive a coaching video with practical tips and information on how to connect with your inner power.
In this video, I'll tell you exactly how you can connect with the power inside yourself and start creating the amazing happy life you deserve.
At the end of the programme, you'll receive a complete PDF of all the 30 course messages, to use as a reference.
---
Examples of what you'll get in those 30 messages:
Tips on what to do when you feel overwhelmed and too sensitive

How to put your well-being first and feel good

Tips on how to take care of yourself

Tips on how to deal with others that want to feed on your energy

How to deal with others criticising your sensitivity

How to love and accept yourself as you are

And much more
---
After Doing This Programme:
Life-changing things happen when you take action and invest in yourself.
This is is going to be an amazing 30 day journey that will help you start to accept and love your sensitivity and learn how to deal with it on a daily basis.
Your vibration will start to shift into a much higher and better place and you will feel like a weight is being lifted off your shoulders (that's how many people describe this programme),
---
Sign up for the Newsletter and you'll Receive The First Email Immediately in Your Inbox: