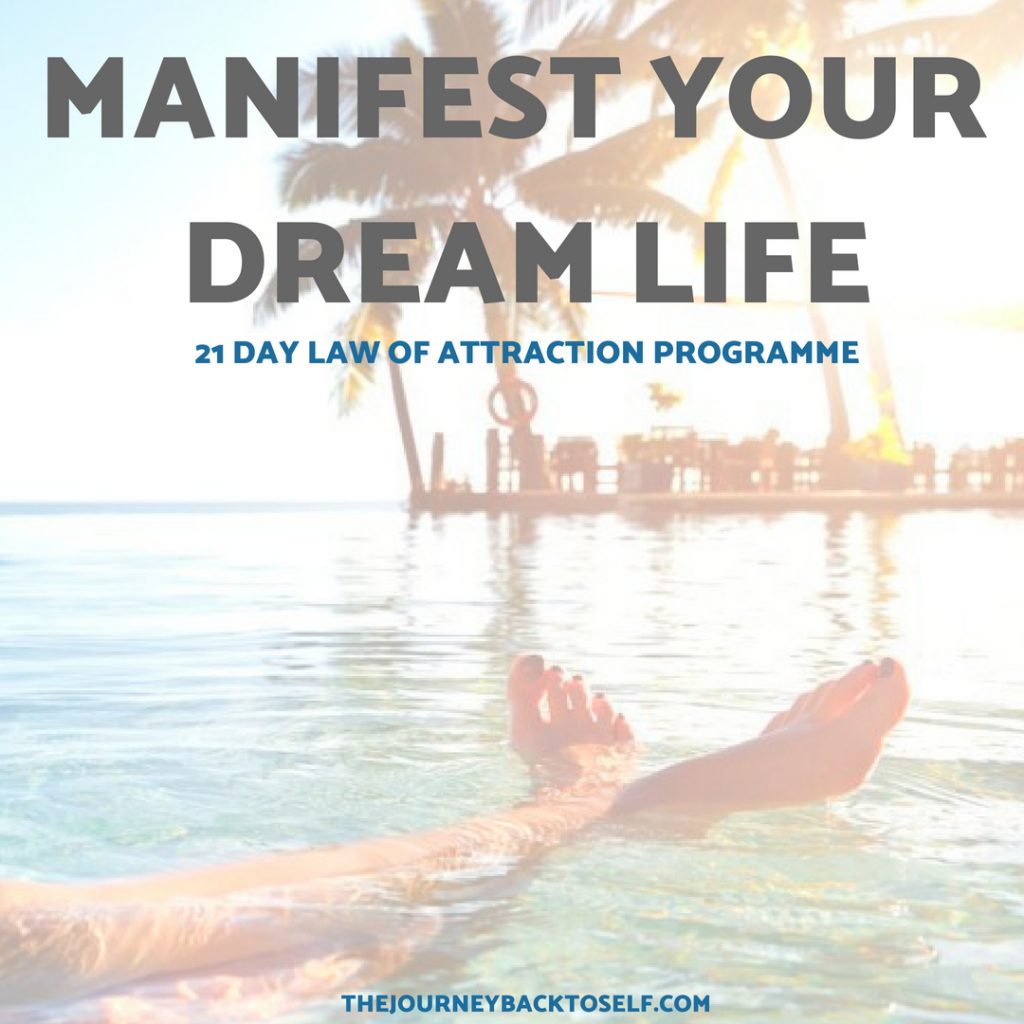 ---
If you are into the Law of Attraction and want to consciously use it to create and manifest the amazing life you deserve, this is the programme for you.
I have been in a massive spiritual journey of connecting with and stepping fully into my own personal empowerment and using the Law of Attraction to manifest my dream life.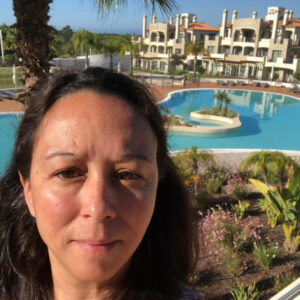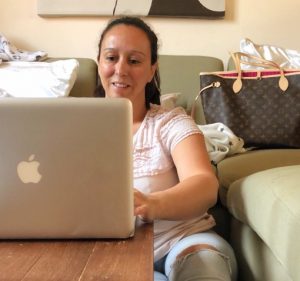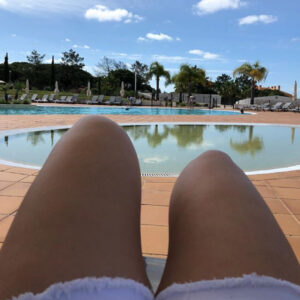 I have been myself in a place of disempowerment, feeling lost, frustrated, and just plain exhausted. And… broke.
As an old soul, I always felt that life has to be so much more than just going to a dead-end soul crushing job everyday, living for weekends and holidays, with no real fullfillment.
I was basically living from old limiting beliefs that I acquired from others at a young age.
The first step to change your life is to have awareness. And if you are here, is because you are already in that space. You KNOW you can create the life you want. Even if you feel a bit lost or not 100% convinced, your soul has already made the choice to grow and evolve.
You are not here reading this by chance.
I have released my old limiting beliefs one by one and shifted my energy into a very different vibrational place. A place that is aligned with my inner truth and a state of joy: every.single.day of the week, month and year.
And I live like this UNAPOLOGETICALLY.
I can say that today my life is fully aligned with my true self and I live an amazing life that I have created for myself.
I want you to have that too, just because you want to. Just because you deserve it. Just because you are amazing and are enough as you are. Just because the world needs your amazing gifts and you to live your best life ever.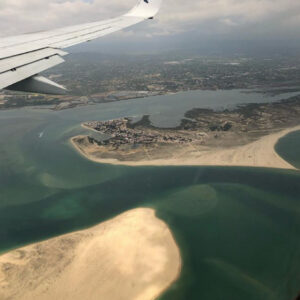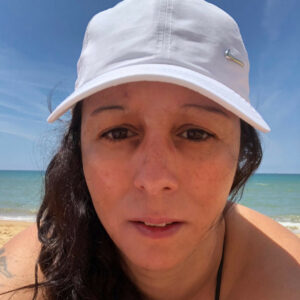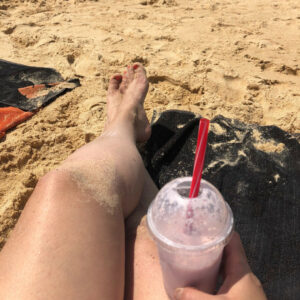 So I've created this programme with the purpose of helping you do the same.
This programme is for you to do a soul activation, i.e, giving fuel to the existing spark in you that craves for change, raising your vibration and energetically aligning with who you truly are and with everything you want.
This programme is based on the Law of Attraction but it is not a superficial approach to the LOA.
It is a programme designed for you to go deep within yourself, feel what needs to be released and shift into a positive vibration.
Releasing old patterns and limiting beliefs, connecting with your true self and stepping into your inner power to create the life you want.
It is a programme where you have access to 21 exclusive coaching videos where I coach you on the Law of Attraction & Personal Empowerment, and also access to the eBook "21 Day Law of Attraction Vibrational Alignment".
---
After Doing This Programme
This is is going to be an amazing 21 day journey that will completely transform your life.
You'll have access to information that will shift you into a much higher vibrational frequency: the one that matches and is aligned with your true self and the awesome life you want to create and manifest for yourself.
This is a life-changing programme that will impact how you see yourself and everything else for the rest of your life.
You'll know:
How to connect to and use your inner power,
How to keep the momentum going,
How to use the Law of Attraction to manifest what you want,
How to stay in a place of a higher vibration (in the vortex), where manifestation occurs
You'll feel:
Connected with your inner power and your own emotions
Excited and happy about creating the life of your dreams
Vibrationally aligned with what you wish to manifest
Joyful in the now!
---
In This Programme, You'll Receive:
1 Exclusive Coaching Video per Day, where I coach you on specific topics on the Law of Attraction & Personal Empowerment
plus bonus:
The eBook "21 Day Law of Attraction Vibrational Alignment":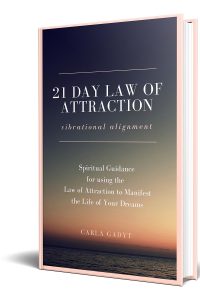 Introduction
Can You Create the Life of Your Dreams?
Making Peace With Where You Are Now and Feeling Grateful
I Am, Therefore I Create
Grounding Yourself
Why Trust and Love Are Key to Attract All You Want
Your Power Comes From Your Emotions
How to Let Go of Old Beliefs That Don't Suit You Anymore
Releasing Meditation
Pay Attention to The "Little" Manifestations and Signs
From Powerlessness to Empowerment
How to Stay Committed to What You Want to Manifest
Stay in Excited Anticipation
How to Attract Your Soulmate
How to Attract and Manifest Money
How to do Work You Love and Is Your Life Purpose
Letter to the Universe
Plan of Action
How to Stay Open and Allow
How to Deal with The Changes That Are Happening
100 Positive Things to Do and Say Today
Living in Joy
plus bonus:
On the following 3 months after you purchase this programme, you can ask me up to 3 questions through email, which I'll respond asap.
---
Start Today

Price: $122
---
Terms & Conditions
This programme is non-refundable after purchasing.
I cannot guarantee results, as that depends on each person and how much they invest in applying what is described.
---
Testimonials:
Carla's 21 day Law of Attraction program has helped me immensely. I have read "The Secret" and many other books about the law of attraction but Carla's program really put it in perspective for me.  I can't live life miserable and overwhelmed and expect the good life handed to me on a silver platter. Life is hard but the more you live life in the light, and with the most positive attitude you can muster up, life will get better. You have to believe your special to see the special in this world….  Carla's program is amazing and I would recommend it to anyone interested in learning more about the law of attraction!!
 – Connie Hulsart
Carla, I have known The Law of attraction for years. Dabbled here and there, though I live my life in much of the way of the "law". I have never implimented it fully. I have always said I have lived a blessed life. I guess that was the Law of Attraction working for me without my knowing it. But it seemed like once I decided to dabble in it. I wasn't getting it. You have made the Law of Attraction open to everyone. Your guidance and approach to it show's that it truly is there for the taking for anyone. That's beautiful thought. Thank You
– Robin Goch
Thank you so much for creating the 21 Day Law of Attraction program. I have studied the Law of Attraction a little bit before, but your program really helped me understand how it works, and best of all, you guided me through everything: from the manifestation idea to creating goals and manageable steps to encountering resistance to creating joy in my life. I am so happy to have been a part, and I will reference the program often!
– Kristin Jones
---